In this generation, there are numerous academic materials available online. For educators worldwide, blogs provide a wealth of insight, inspiration, and advice on topics ranging from instructional practices to effective class control, the design of educational schemes and various subject matters. However, with many options, locating relevant online journals to refer to or follow might be hard. Intellect Folks has compiled a list of the 10 Top Education Blogs one can learn from in 2023.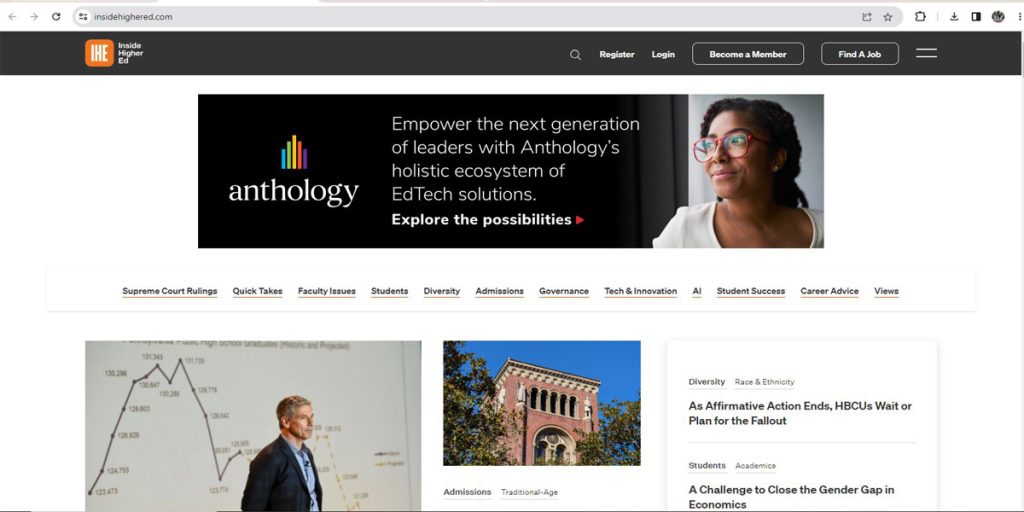 Intellect Folks ranks this as one of the top education blogs mentioned in this article because of the reliability and the quality of the resources; great source of content for candidates in higher education or people looking for employment opportunities. They have various sections such as Diversity, Admissions, Governance, Tech & Innovation. This blog focuses only on Higher Education and people looking for jobs.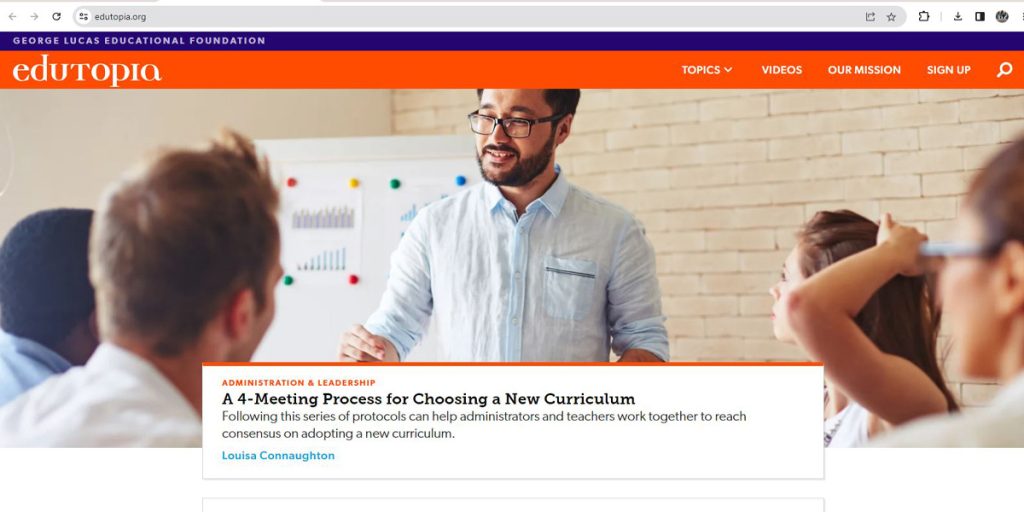 An award-winning education blogs called Edutopia leads the way in advanced education practices supported by researched-based and evidence-based teachings. The website includes regular blogs, videos, and guides focusing on everything from social and emotional learning to gaming, project learning, and parent engagement.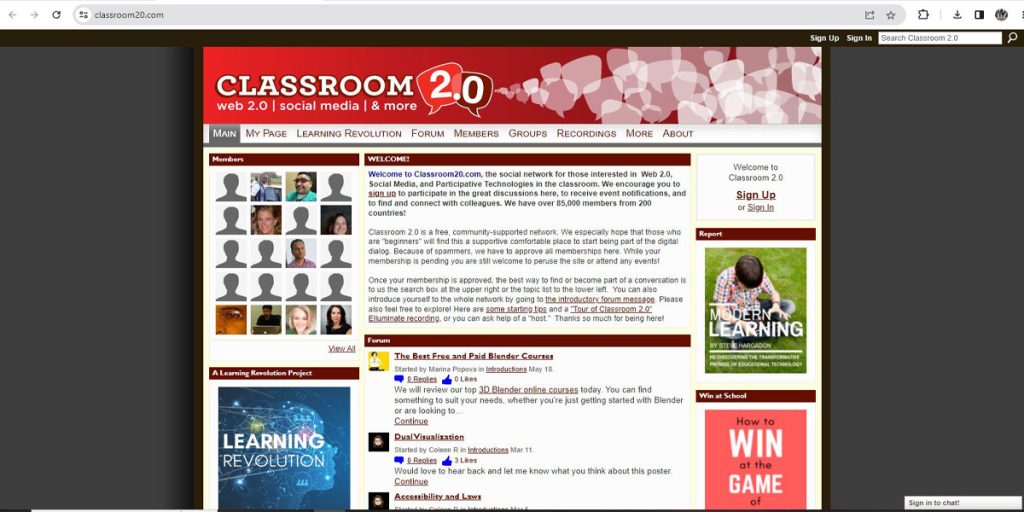 This blog has two features, it offers a social network between teachers or educators who want to learn more about mixing online tactics into their schoolrooms. This blog is about involving social media in normal-day classrooms, which benefits education quality. They have over 80,000 members from 199 countries, giving diversity to the educational perspective. They have a forum page where people answer and ask different questions. It consists of educational videos on Math, Arts and Foreign Languages.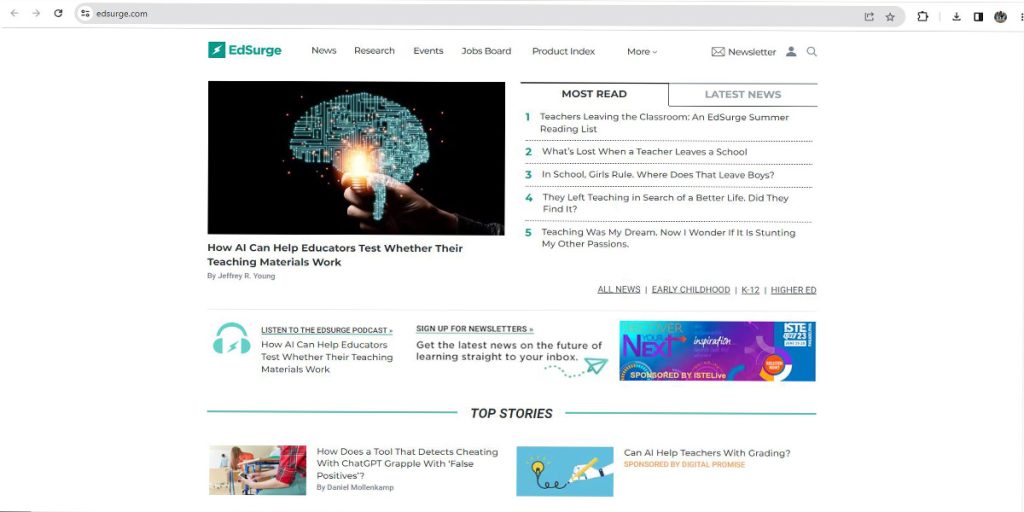 EdSurge offers news, analysis, and technology reviews for the education sector. The blog strongly focuses on digital innovation, teacher professional development, online courses, and educational entrepreneurship. It's a community of teachers who provide research reports on technologies that might affect the future of education.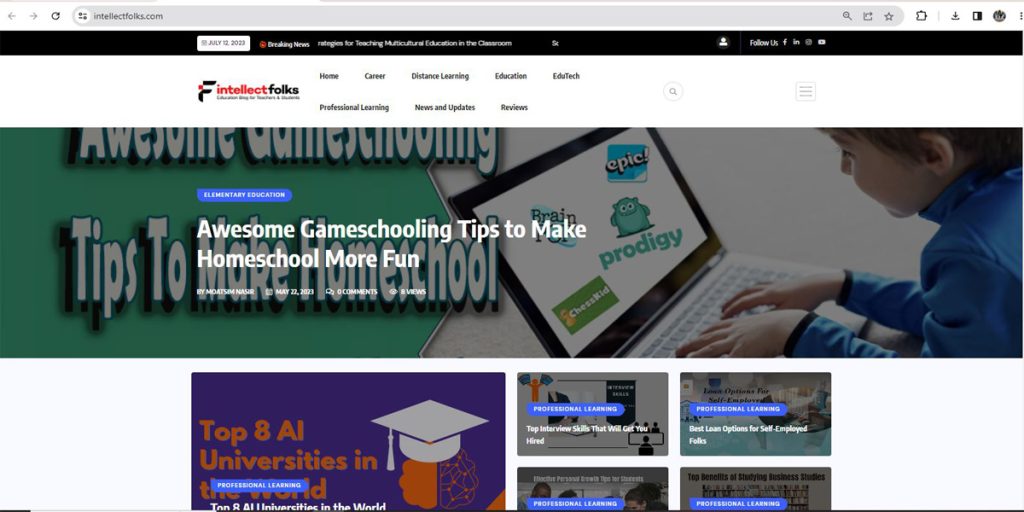 It is an online platform supporting teachers and students in their educational journey. They provide the latest education news, technologies, trends and valuable tips, empower educators and learners by providing them with insightful resources and foster a dynamic learning community.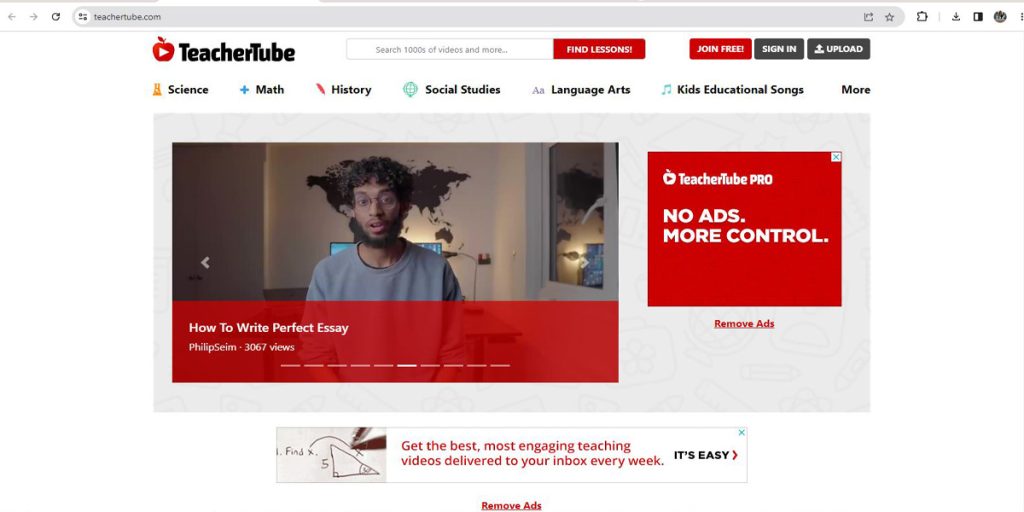 It is also an online community of teachers. Here teachers upload educational and instructional learning videos. They offer different groups or categories specializing in all the videos or audio recordings on one topic. There are a lot of topics a student can explore and learn from.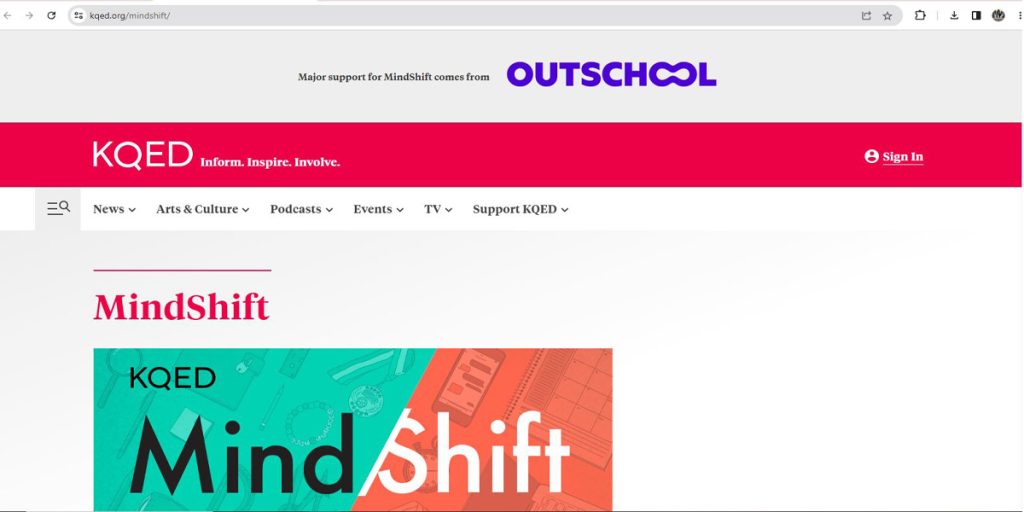 MindShift is just like another technological blog that gives reliable information. However, they offer a unique category of learning through games and how games affect a student's life in learning. It also acts as a source of advice for parents who are concerned about their child's future studies.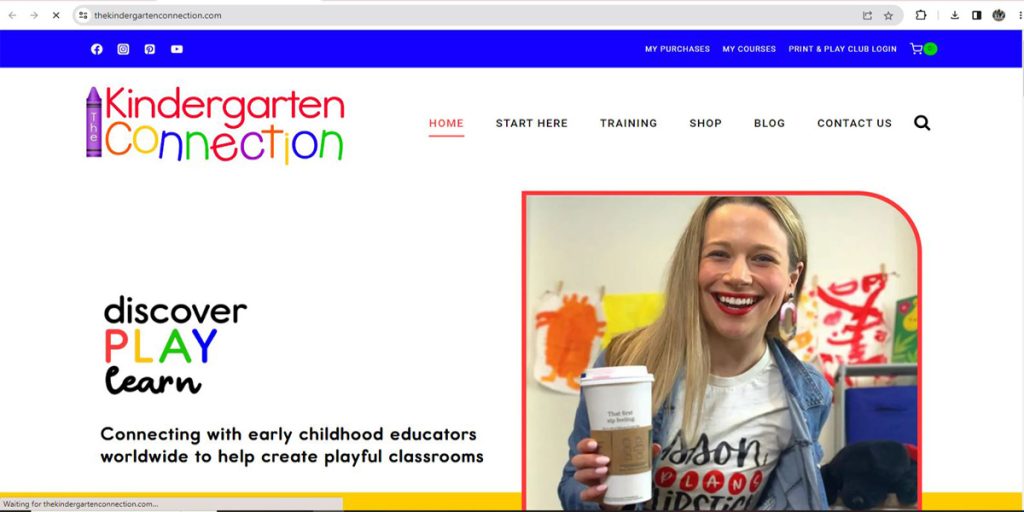 This is especially for young learners and teachers. It offers free articles and resources about the kindergarten level; some are required to be purchased first. It also focuses on the parents or the homeschooled children just starting their learning experience. They also provide activity ideas and a chat system for any questions.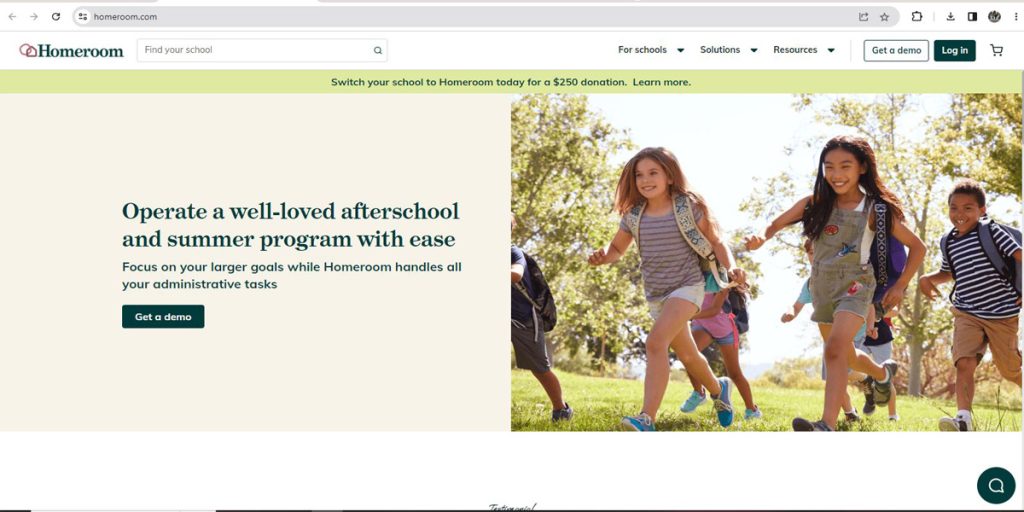 In some lists, you will see this blog mentioned first because this is the official blog of the US Department of Education. The main focus of this blog is to discuss the rising educational issues in the US. They give permission to parents, teachers and individuals to provide feedback or review on the topics which are being discussed.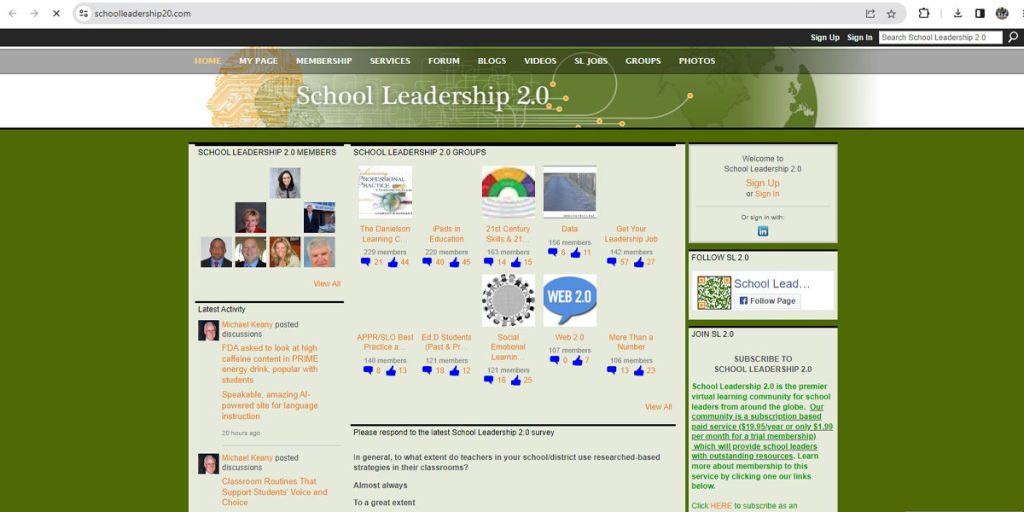 School Leadership 2.0 is a great source of information for teachers, offering real-world advice from a leadership and administrative viewpoint. The blog focuses on supporting the needs of teachers and students alike while looking into issues such as parent engagement.
Last Note
According to Intellect Folks, these are the 10 top education blogs that are must-read resources for teachers and educators.  Plenty of blogs still didn't reach the top 10; however, referring to or visiting them once might help you more. With fresh insights on best practices, improving student engagement, and exploring new classroom strategies, these blogs give teachers the inspiration to make the most of what they do.