Exact Path is an online assessment and instruction program designed to help K-6 to K-12 students reach grade-level proficiency. Working closely with teachers, the program continuously assesses students' learning needs in order to recommend specific activities for each student. Exact Path even provides tailored practice modules for learners who need additional support on particular skills or topics. In today's personalized education landscape, it excels as an innovative platform, guiding each learner along a customized path to academic success. This guide explores why Exact Path is a valuable tool for teachers and students and why it's considered a top education program today.
Overview of Exact Path
It is an online course created to give students a specialized educational experience. The program develops a curriculum suited to each student's requirements after using research-based exams to determine each student's abilities and drawbacks. This enables learners to study at their own speed and concentrate on areas that require attention. This app also keeps track of how students are doing, giving teachers the info, they need to change lessons and help students even more. This innovative tool has gained popularity in schools nationwide because of its configurable choices for teachers and students.
Login and Dashboard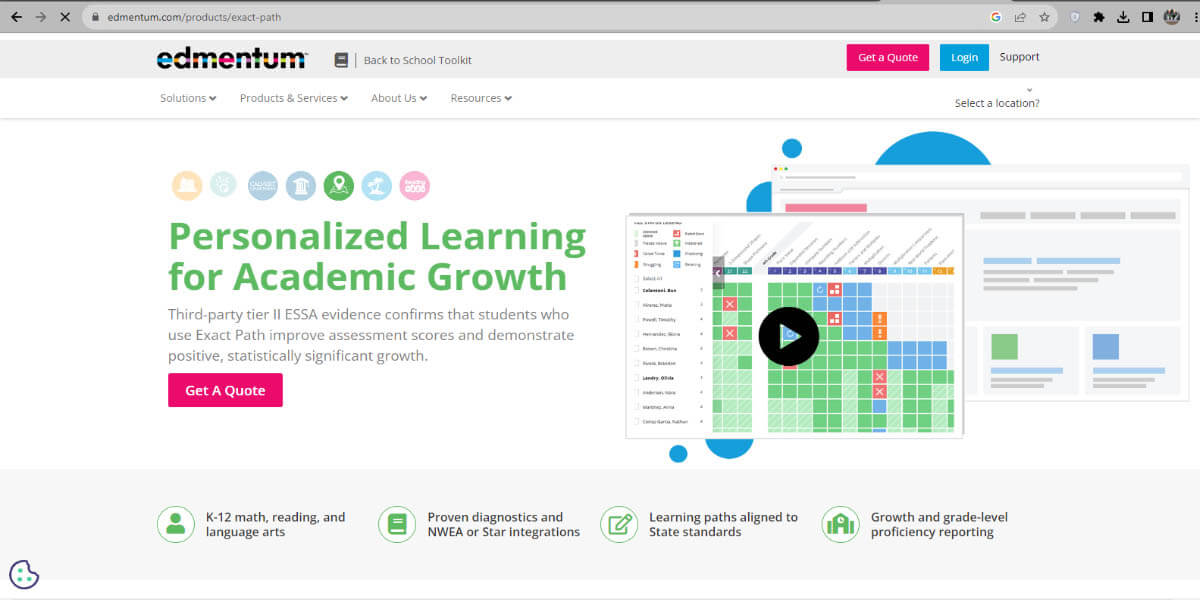 Before using any tool, the first step is to log in. Using Exact path login is a straightforward and short process. Go to the official website, click on the "Sign Up" button, enter your details, and you'll be logged in to this fantastic tool. After Exact Path login, the users will be able to explore the dashboard. From here, users will be able to view personalized dashboards for each student. This dashboard shows a summary of a student's progress and in-depth insights into their performance across many disciplines. With this knowledge, teachers may modify their lessons to meet individual students' particular needs. To get more updates visit the webpage.
Benefits of Using this Tool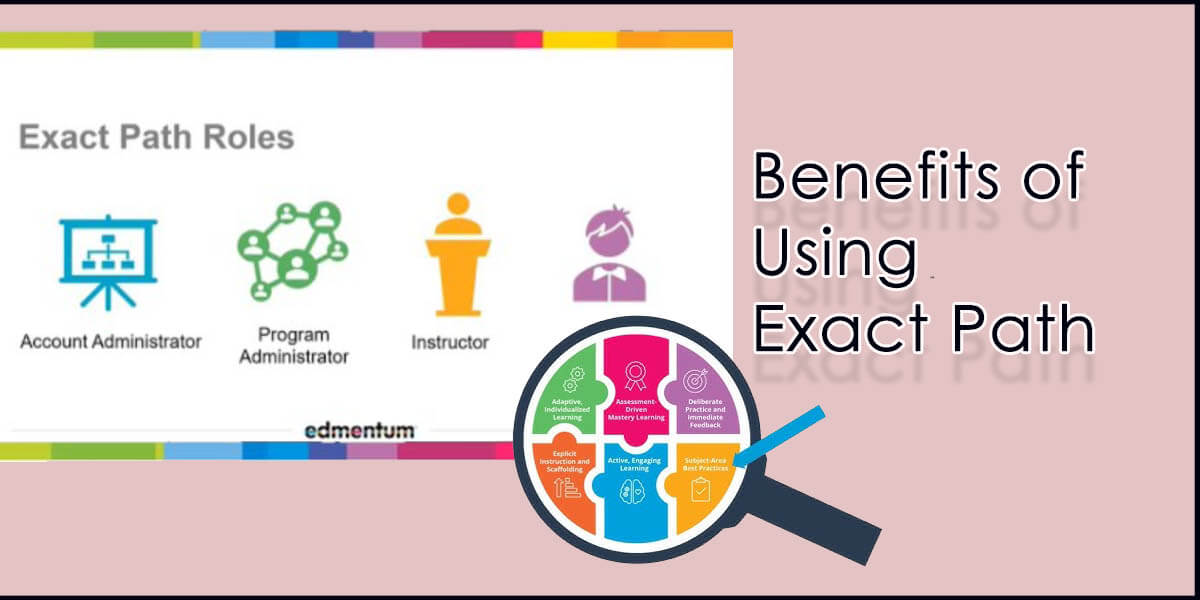 This educational software has completely transformed how students' study because of its cutting-edge online learning features. The goal of this program is to help students recognize their strengths and weaknesses in various academic areas by providing individualized and adaptable learning paths tailored to meet each student's needs. With interesting content and interactive activities, this program makes learning enjoyable and simple. It not only boosts student engagement but also aids teachers in tracking progress and delivering timely feedback. Empowered by this exceptional software, students can track their academic journey and seize control of their learning. Accessible on all devices, it offers the flexibility to learn anytime, anywhere. Apart from promoting student independence, teachers use this tool to help students grow academically and become more self-reliant in their learning.
Features of Exact Path
It is a comprehensive tool designed to help educators create personalized learning paths for each of their students. With features like adaptive assessments, targeted instructional resources, and progress monitoring tools, teachers are better equipped to differentiate instruction for each unique learner. This tool is really easy to use, which is fantastic for schools who wish to use data to improve teaching and support students in their academic endeavors. Teachers may easily identify areas where students might need extra assistance and provide that support. The reports, which indicate how learners are performing and how much they are developing, may be modified to reflect what teachers desire. In order to assist learners do their best, this aids instructors in making wise decisions.
How to Get Started with It
The extraordinary potential of this educational platform empowers students to achieve academic success. Before you begin, there are a few essential steps to take into account. To start, you must establish an account on Edmentum's platform. Following this action, you will be able to investigate the wide range of features and advantages that the program provides. With this academic platform, you can monitor student progress, identify areas where they need assistance, and offer tailored support and help. So, if you're ready to make your teaching even better, go ahead and sign up for this fantastic school tool today.
Reviewing Student Progress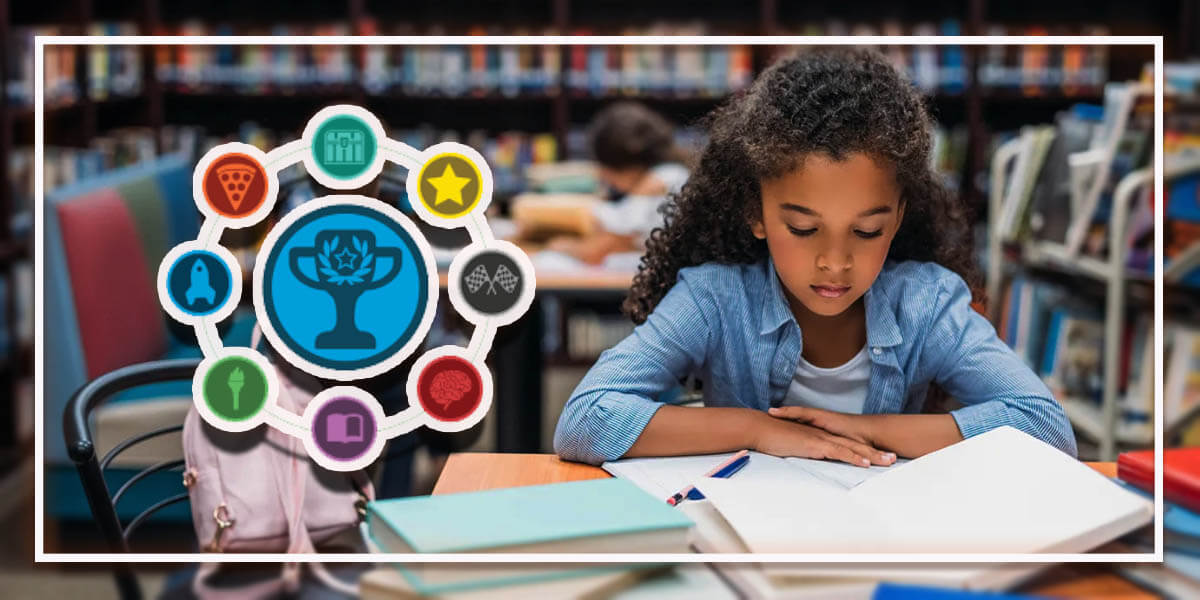 As educators, reviewing student progress is crucial to ensuring growth and success in their academic journey. With this fantastic teaching and learning tool, both these processes become simple and efficient. Through this easy-to-use platform, educators can access comprehensive reports that showcase a student's progress and highlight areas of strength and weakness. The reports also include suggested intervention strategies and a roadmap for continued growth, equipping educators with the tools to tailor instruction to each student's unique needs. This fascinating academic tool, assessing and analyzing student progress, has never been more accessible or more thorough.
Tips for the Use of Edmentum Exact Path
For educators utilizing Edmentum Exact Path in their classrooms, a few simple tips can help maximize the program's benefits. First and foremost, using the program's diagnostic assessment feature to its fullest potential is essential. This initial test allows for customized learning paths for each student, ensuring they are challenged at their level and don't waste time on material they have already mastered. Additionally, teachers can use Exact Path's progress monitoring tools to quickly and efficiently track each student's progress and adjust their learning path as needed. Finally, setting aside regular class time for Edmentum Exact Path practice can help ensure that students are consistently engaged with the program and making measurable progress toward their goals. By following these simple tips, educators can utilize this platform to its fullest potential and help their students thrive.
Wrap-Up
Exact Path is an interactive, comprehensive program designed to meet the needs of any student. Providing individualized instruction, data-driven guidance, and materials for parents and educators helps students reach their maximal potential. With huge benefits, features, and tips at your fingertips, this academic tool makes individualized learning efficient and successful. It's a great way to maximize learning with minimal effort. Start by creating an account to track your student's progress today.